Meesterchauffeur
Peter van Ooien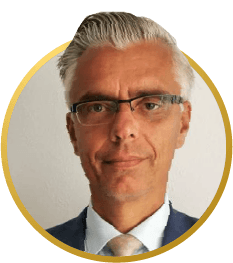 Meesterchauffeur (i.e., a driver of Meesterchauffeurs) Peter drives daily for top officials, directors of ministries and large civil society organizations. In driving hospitality, he believes it is important for Meesterchauffeurs to adapt to the rules of the organization where the passenger is employed while keeping in mind general regulations and manners.
Family man Peter is native of the Hague. So, it almost goes without saying that he enjoyed transporting the prime minister in his care. Peter's hospitality does not end with national passengers; various CEOs and members of government also take a seat in his backseat at the international level.
While organizing multi-vehicle protocol transport, such as the 2014 NSS Summit, his years of practical experience come in useful for everyone. Planning all transport requests and organizing subprojects, fairs, events and all the transport around them is part of his expertise.
Due to his expressed love for the chauffeuring profession and extensive experience, Peter feels exactly where the wishes of a unique passenger lie. No unexpected situation is avoided. On the contrary, Peter anticipates them to transport the passenger in the most comfortable way.